Terrance Johansen, 65, treats his body like a temple. He sleeps early, exercises regularly, and doesn't drink or smoke. He also tries to pay close attention to his smile. But as a Medicare beneficiary, he lacks dental coverage. When he needed care, RSDM's Ryan White Oral Health Services Program came to his rescue.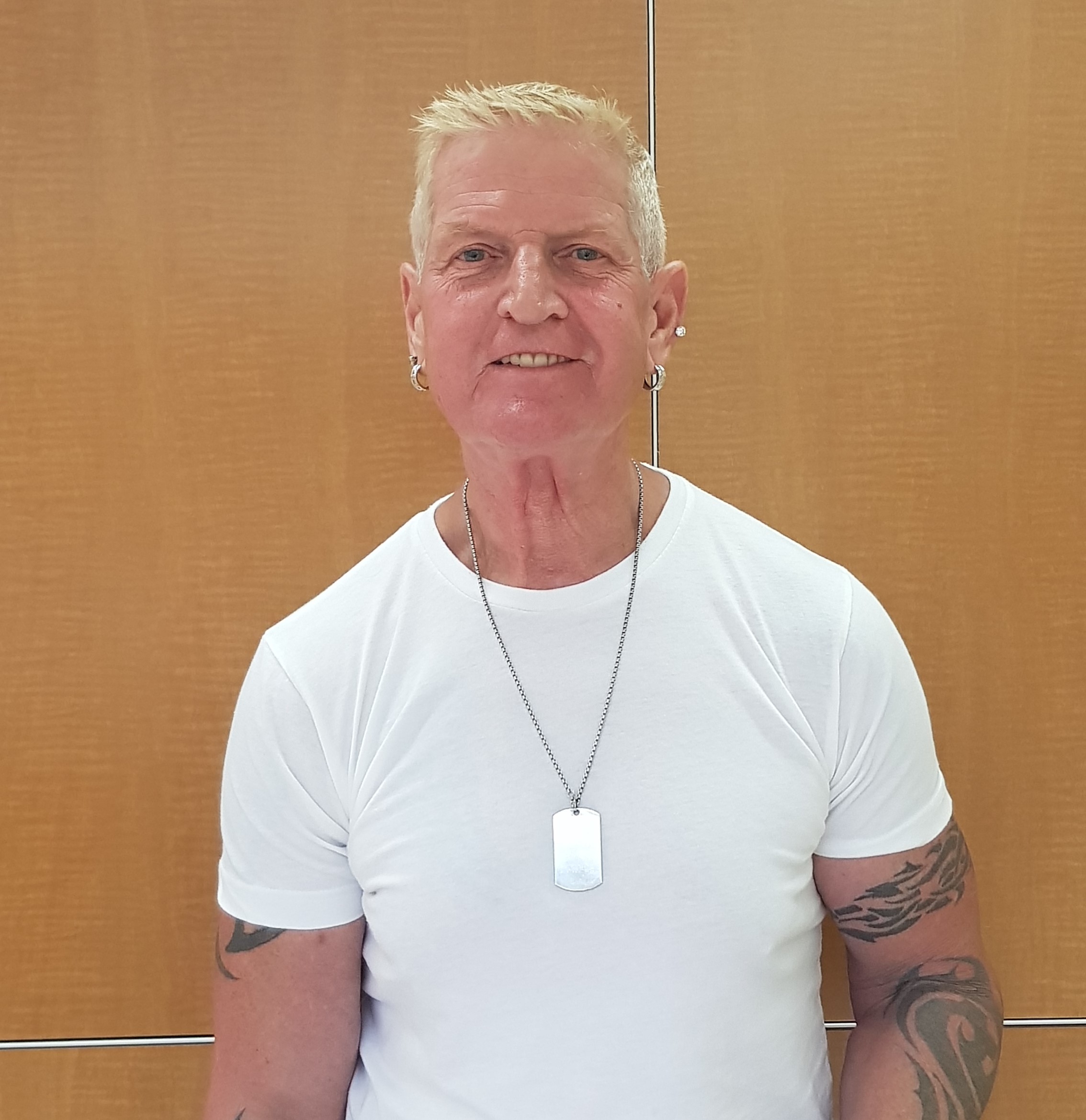 Terrance Johansen
The Ryan White Program provides comprehensive dental care to persons living with HIV in New Jersey through federal and state grants. Last fiscal year alone, over 500 patients were treated in Newark and the Community-Oriented Dental Education (CODE) sites in South Jersey. And close to 20 percent of these patients didn't have any insurance.
"We're one of the biggest providers of oral health care for the HIV population in the entire state of New Jersey," said the Program Director and Associate Professor of Diagnostic Sciences Steven Toth '07.
Toth explained that having HIV puts one at risk of becoming trapped in a vicious cycle of oral health problems. For instance, a side effect of some medications that HIV patients often take is dry mouth, which increases the risk for dental decay that can then lead to an abscess,  and in turn, can lead to a serious systemic infection. "You have to break that cycle," he said by getting regular dental check-ups and comprehensive care. Because of that, while treating a dental problem, RSDM providers seek to address its cause to improve patients' oral health.
An RSDM patient for five years, Johansen learned about the program from a community health organization. He was diagnosed with HIV in 2006. "My life changed, totally. Totally," he recounted. Currently retired, he was a nurse—a job he gave up after his diagnosis—and was also in the catering business for many years. "And some things have been very difficult, but I feel great now. I truly do."
A part of that feeling stems from his ability to take care of his teeth. So far, he had cleanings, fillings, and extractions at RSDM. He can now chew his food instead of tearing it, which is a "big difference," he said. RSDM recognizes the vital connection between oral health and nutrition.
But during the pandemic, Johansen was among a few people whose treatment got delayed due to a lack of state funding. That's when the Chair of Diagnostic Sciences Department Steven Singer and Assistant Dean for Extramural Clinics Jill York stepped in for help.
"There wasn't funding available for dental care from any of the state agencies," said Singer.
Singer and York began working with the State to reinstate the funding for oral health care for patients. "The people at the NJ Department of Health came around to see our point of view, which is something that I'm really proud of," he said, "we convinced them that this was really important."
In the process, he asked for Johansen's patience.
Said Johansen, "He never left me in the dark. Never. And it means a lot to me. Whatever happened, I would never forget the fact that how hard he fought and tried." When the good news reached, "I felt as if I was exonerated, so to speak," he said.
Johansen recently had prosthetic surgery to be fitted for a denture. He will soon have his partial dentures and might be getting implants later on.
"I'm so happy I came here," Johansen said. "I really have an affinity for Rutgers. They've been great to me. They really have. And I just can't say thank you enough."