Supporting New Jersey's Best and Brightest at RSDM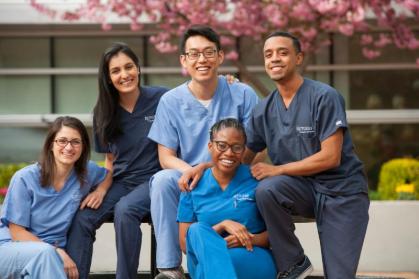 We want to help more New Jersey dental students pursue their dream of an education and career in the Garden State. Dental students have some of the highest student debt loads in the U.S, averaging more than $260,000. RSDM is New Jersey's only dental school and the state's largest oral health care provider, with more than 120,000 patient visits a year. Our students treat New Jersey's most underserved populations, including thousands of children and patients with disabilities, and go on to be among the state's top practitioners.
You can help by giving to the RSDM Endowed Scholarship fund.
Local and Global Outreach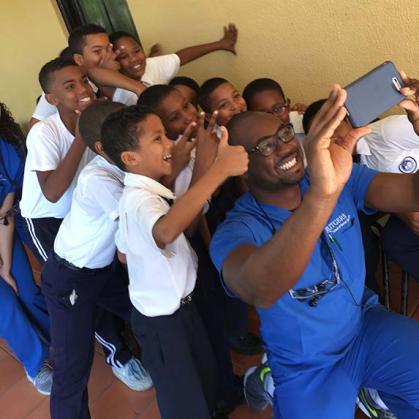 RSDM students provide oral health education and preventive care to New Jersey's most underserved residents. They also travel annually to treat patients living in poverty. On a mission to the border of Haiti and the Dominican Republic, students provide care to citizens of both nations, which has led to a dramatic decrease in tooth decay. On a separate mission to the Dominican Republic, they treat children of local field workers and village orphans. Our U.S. missions for underserved Native Americans have provided dental care to more than 12 different reservations. Other students have travelled to Bangladesh to transform patients with cleft lips and palates.
Give to the Dental Missions fund or RSDM Alumni Programming.
Family Legacy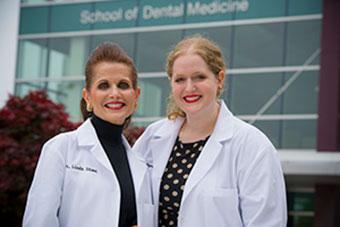 For many New Jersey dentists, dentistry runs in the family. If you have a family practice, celebrate your legacy. Create a scholarship in your family's name. Alumni mother and daughter team Drs. Linda and Vanna Stone, who own Gentle Caring Dentistry in Livingston, are already supporting students with their new Stone scholarship. They created a lasting reminder of their work together and commitment to dentistry's next generation. As with all endowed scholarships, the principal is invested and interest is dispersed to students. To discuss a new family endowed scholarship, contact Joan Liljegren at joan.liljegren@ruf.rutgers.edu.
Student Research and Clinical Care at RSDM
RSDM continues to create unique programs like the Holocaust Survivors program which provides compassionate dental care at RSDM for Holocaust Survivors. The Dr. Tony Volpe Colgate New Horizons program introduces dental students to careers outside of the traditional dental office. Diabetes testing for RSDM patients, allows all students to be trained to perform those tests. The RSDM Summer Research program helps students be creative with new dental research. Give Kids A Smile Day focuses student efforts on pediatric dentistry.
Give to the RSDM Dean's Excellence Fund for dental students.