RSDM Alumna Shapes Policy
As an undergraduate student, Chelsea Fosse '17 worked as a newborn hearing screener. She knew hearing issues were a common birth defect, but how did this screening come to be? A thorough Google search pointed to the American Academy of Pediatrics (AAP).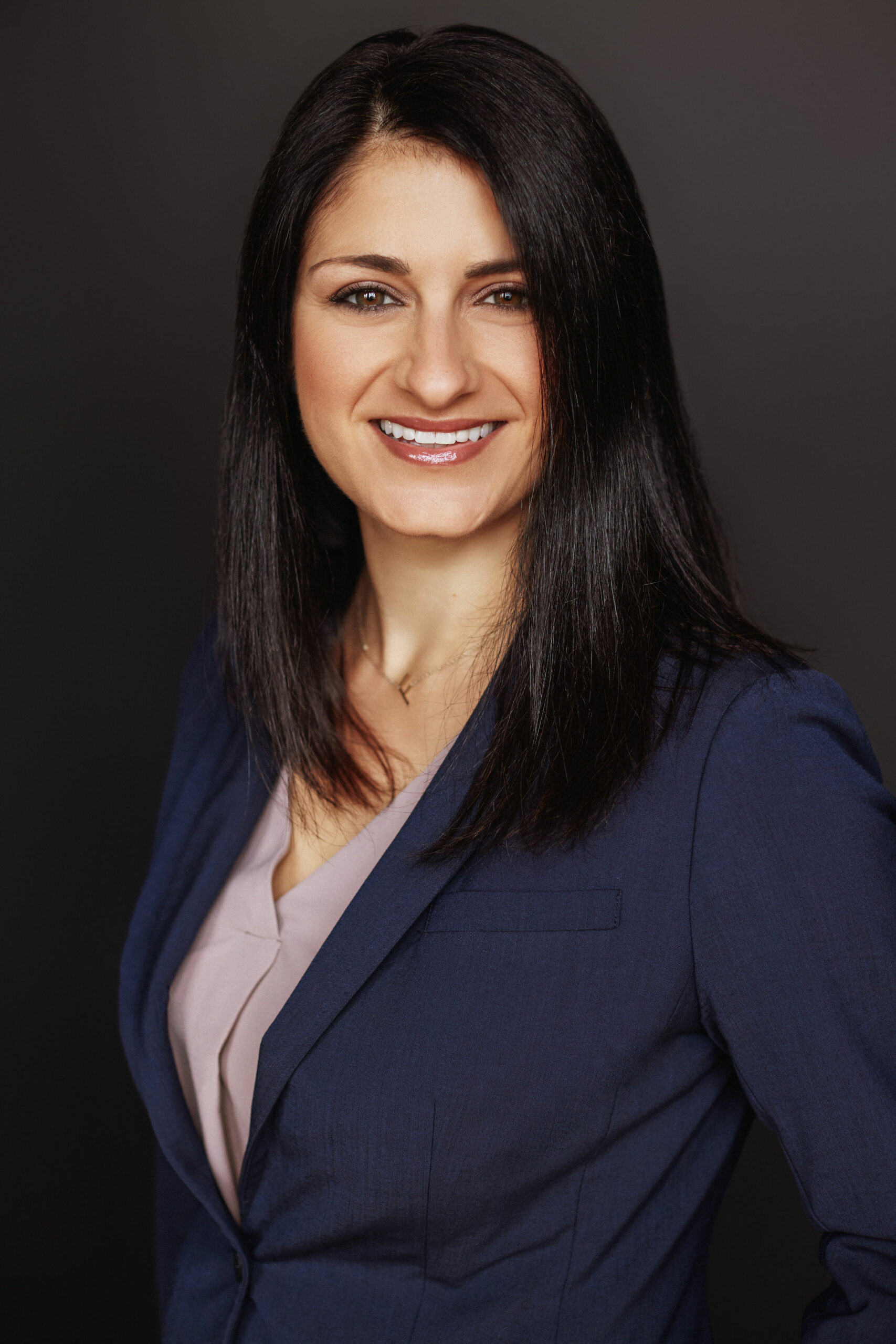 Chelsea Fosse '17
"I said to myself: that's what I want to do. I want to influence policy that has implications for families and for health and wellness," said Fosse, then a biology major interested in health care. "I'm going to go work at the AAP."
With her mind set, she joined the AAP's Children with Special Needs Division. Her first assignment was assisting with a statement on the importance of oral health for children with special needs. "All of a sudden, I thought, oral health, dentistry? This is kind of cool. And it just got the wheels spinning," she recalled. "Then everywhere I turned, I was seeing something that related to dentistry, and I thought, 'This is a sign.'"
She followed the signs, became a dentist, and was recently named the director of the Pediatric Oral Health Research and Policy Center, American Academy of Pediatric Dentistry (AAPD). In this new role, she is ready to tackle major issues and help bring about change that will benefit children and families.
"Some really great work has been going on here [at the center], and I'm excited to be a part of it going forward," she said. Fosse has a lot on her agenda. "Early childhood caries is one of the most significant and severe issues in pediatric dentistry," she noted. To her, prevention starts by supporting maternal health and providing education on early childhood dental care. She will also continue work on Medicaid policy to make sure kids can have continuous access to preventative and comprehensive care. "We know that children who have the highest rates of untreated caries are typically from lower income families," she said.
Moreover, she wants to better prepare all dentists to treat patients with disabilities. "Pediatric dentists, for years, have really been stepping up to the plate to continue caring for patients with special needs through the lifespan," she said. "We have a really great opportunity to work with organizations like the Special Care Dentistry Association and the American Academy of Developmental Medicine and Dentistry to figure out how we better prepare general dentists to treat this population."
Fosse knew she wanted to work with people with disabilities but didn't know special care dentistry existed. In her first year at RSDM, she met Evan Spivack, director of RSDM's Delta Dental of New Jersey Special Care Treatment Center, at a talk.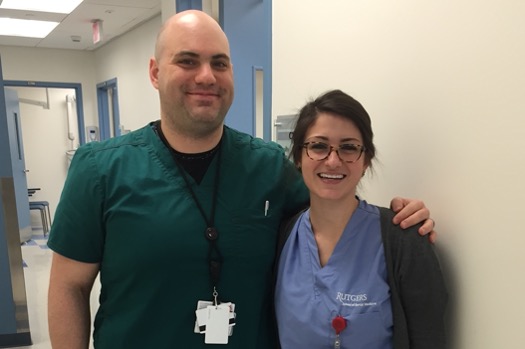 Fosse with Tomas Ballesteros, assistant professor of pediatric dentistry, at RSDM's Special Care Treatment Center.
"Rutgers, at the time, was really unique in that not many schools had a dedicated special care clinic," Fosse noted. "I just got lucky that I found myself in the right spot."
Fosse approached Spivack and asked to get involved in the clinic. "They knew I was passionate about learning from them, and they made a space for me," said Fosse, who shadowed them outside of classes. "I'll be forever grateful for that."
She also became one of the first fellows of RSDM's Special Populations Interprofessional Care Experiences (SPICE) program and graduated with Special Needs Distinction.
"I'm just really grateful," she said, "that Rutgers gave me all the opportunities it did."