Vice Dean Kim Fenesy Assumes National Leadership Role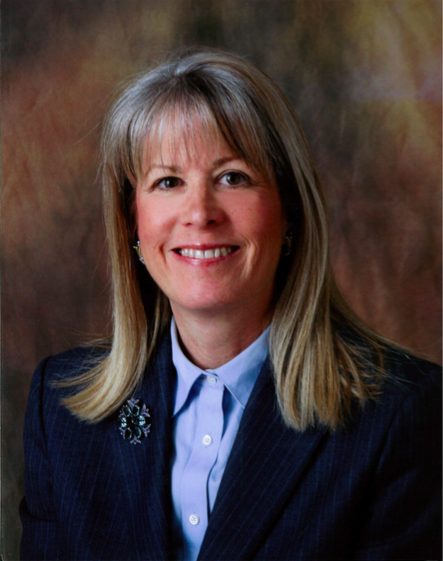 Vice Dean Kim Fenesy
RSDM Vice Dean Kim Fenesy will assume a national leadership role when she joins the Interprofessional Education Collaborative (IPEC) to determine the best ways for students across health professions to work together.
She is one of 23 academics nationwide to be named to the IPEC's Core Competencies Working Group and the only member of the group representing the dental profession.
Interprofessional education will play an increasingly crucial role in the future of healthcare, according to Dr. Fenesy. "There are no silos anymore. The best care doesn't happen in a silo. You have to learn to work together as an effective team, to communicate with each other and respect each other's roles.''
Dr. Fenesy has played a key part in Rutgers Biomedical and Healthcare Sciences (RBHS) interprofessional education efforts as an inaugural member of the RBHS Interprofessional Education Faculty Advisory Council (IPEFAC).
"She is a well-respected member of the council. It is therefore not surprising that she has been selected as the only dental faculty member of the IPEC Committee. We are all very proud of her accomplishments,'' said Dr. Denise Rodgers, RBHS Vice Chancellor of Interprofessional Programs.
"She was instrumental in building the institutional framework for interprofessional health care education at Rutgers,'' added Rodgers. "Her ability to think beyond the boundaries of her discipline has resulted in a truly groundbreaking curriculum.''
With a $2 million federal grant from the Health Resources and Service Administration (HRSA) awarded in 2015, Dr. Fenesy created a nationally-recognized curriculum focusing on real-life clinical collaboration.
The program, called SPICE (Special Populations Interprofessional Care Experiences) has involved seven Rutgers schools, including the School of Social Work, New Jersey Medical School, the School of Nursing, the School of Public Health, Ernest Mario School of Pharmacy, and the School of Health Professions, as well as Middlesex Community College.
In collaboration with the members of the IPEFAC and the SPICE Steering Committee, RBHS students work together on hypothetical patient cases and collaborate on real life clinical cases on community rotations. "We are currently working towards an IPE capstone competency for graduating students through patient simulations," said Dr. Fenesy.
Working with the IPEC group, Dr. Fenesy will help create new nationwide core competency standards for educating students about the ethics, values, roles, responsibilities and communication skills needed with the shared goal of preparing graduates for meaningful collaborative practice.
"IPEC recognizes the need to ensure that its core competencies reflect the evolution and changes in health professions education and practice,'' said Deborah E. Trautman, the IPEC's Board Chair and President and CEO of the American Association of Colleges of Nursing. "As partners and supporters of competency-based education, we believe this initiative will strengthen not only our professions, but also the health systems in which we teach and provide care.''