RSDM Expands Patient Care on Mission to Haiti and Dominican Republic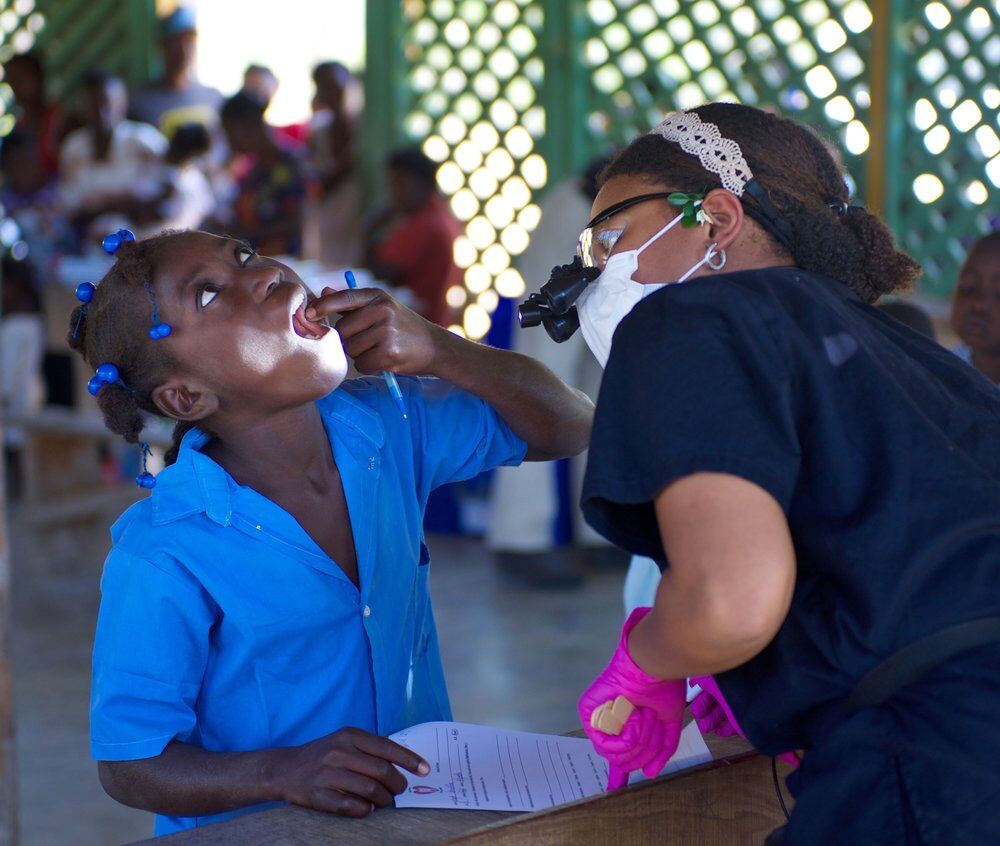 A child gets screened during a mission to border towns in Haiti and the Dominican Republic.
Since 2011, RSDM volunteers have embarked on an annual dental mission serving patients from Haiti and the Dominican Republic. That first year, they worked in one clinic on the border of both nations, treating nearly 200 pa- tients. This year, they set up two clinics—one in each country—and treated more than 900 Haitian and Dominican patients.
They also brought new treatment and diagnostic methods: digital x-rays, and silver diamine fluoride to stop tooth decay.
Over the years, volunteers have seen the long-term success of their preventive efforts, such as fluoride sealant applications and oral hygiene giveaways to citizens who can't afford toothpaste and a toothbrush.
"We've sealed so many teeth that we're starting to see them come back with less decay, or no decay at all,'' said RSDM professor Dr. Pam Alberto, who heads the effort, funded by the Cheerful Heart Mission, a humanitarian organization focusing on health, education and economic development in Haiti and the Dominican Republic.
Student Greg Ramirez was touched by the short-term results of his mission work."There were kids who had chipped teeth, who just wanted them fixed so they could smile again,'' he said.