Daniel Fine
Chair, Department of Oral Biology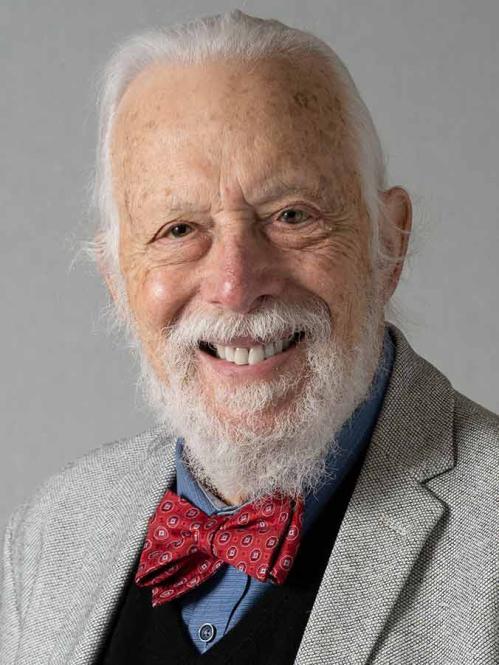 Bio
My research over the last 30 years has centered on uncovering the causes of localized aggressive periodontitis on a biological, molecular and clinical level with the goal of developing preventive strategies. My team has focused on A. actinomycetemcomitans (Aa), the reputed cause of the disease and the array of virulence factors that it produces. Over the years, the team has developed molecular systems to mutate genes and have studied the effect of these mutations in vitro and in a primate model of disease. My overall strategy has been to examine Aa on an observational, molecular, and interventional level. My observational model assessed disease progression in a longitudinal model in adolescents of African descent from Newark who start out healthy and develop disease over a three-year period. This association was supplemented with molecular studies, dissecting genes that contributed to virulence related to Aa. Finally, my team has inserted Aa with gene deletions or insertions into a primate model to study the relationship with Aa and specifically with Aa genes of interest and their effect on the initiation of periodontal inflammation and bone destruction on the local level always looking at the microbiota associated with Aa and Aa with gene deletions always looking to develop preventive strategies to reduce disease in humans. It has also continued to pursue our human longitudinal cohort model of aggressive periodontitis in humans in the hope of detecting early markers on infection to improve diagnostic strategies. Recently we have been involved in research related to SARS-CoV-2 with a diagnostic and therapeutic emphasis.
Education
BS, Queens College,
DMD, University of Pennsylvania in 1965
Certificate in Periodontology, New York University.
Research Projects
Role of Aggregatibacter actinomycetemcomitans leukotoxin in the changing subgingival microbiome in Rhesus monkeys.
Molecular studies of the role of ApiA, an Aggregatibacter adhisin, in attachment, coaggregation and complement resistance.
Macrophage Inflammatory protein 1 alpha and its potential as a biomarker for early bone loss in periodontal disease and implant failure.
Testing methods for SARS-CoV-2: Use of qRT-PCR methods to detect levels of the virus.
Salivary IgA levels in SARS-CoV-2 patients with respect to disease transmission.
Publications
Kachlany, SC., Fine, DH., and Figurski, DH. Purification of secreted leukotoxin (LtxA) from Actinomycetemcomitans. Prot Express Purific. 25: 465-471, 2002.
Fine, DH., Velliyagounder, K., Furgang D., Kaplan, JB. The Actinobacillus actinomycetemcomitans autotransporter adhesin Aae exhibits specificity for buccal epithelial cells from humans and old world primates. Infect Immun 73: 1947-1953, 2005.
Fine, DH, Kaplan, JB, Kachlany SC, Schreiner, HC. How we got attached to Actinobacillus actinomycetemcomitans: A model for infectious diseases. Periodontology 2000. 42: 114-157, 2006.
Fine, D.H., Markowitz, K., Furgang, D., Fairlie, K., Ferrandiz, J., Nasri, C. McKiernan, M. and Gunsolley, J. Aggregatibacter actinomycetemcomitans and Its Relationship to Initiation of Localized Aggressive Periodontitis: Longitudinal Cohort Study of Initially Healthy Adolescents. J Clin Microbiol, 45: 3859-3869, 2007.
Pihlstrom, B.L., Fine, D.H. Aggressive periodontitis in adolescents in Morocco. Vol. 371 (9608): p.188-9. Lancet, Jan. 2008.
Fine, D.H., Figurski, D., Kachlany S., and Kaplan, J. Molecular Windows into the Pathogenic Properties of Aggregatibacter actinomycetemcomitans: a status report with a view to the future. Mol. Oral Microbiol. 6: 135-159, 2009.
Fine, D.H., Markowitz, K., Furgang, D., Fairlie, K., Ferrandiz, J., Nasri, C., Mckiernan, M., Donnely, R., Gunsolley, J. Macrophage Inflammatory protein- 1: A Salivary Biomarker of Bone Loss in a Longitudinal Cohort Study of Children at Risk for Aggressive Periodontal Disease? Periodontol, 80: 106-113, 2009.
Fine, D.H., Kaplan, J.B., Furgang, D., Karched, M., Velliyagounder, K., Yu, E. Mapping the epithelial cell binding domain of the Aggregatibacter actinomycetemcomitans autotransporter adhesin Aae. Microbiol. (Epub ahead of print) Aug. 2010.
Fine, D.H., Markowitz, K., Furgang, D., Velliyagounder, K. Aggregatibacter actinomycetemcomitans as an early colonizer of oral tissues: Epithelium as a reservoir? J Clin Microbiol. (Epub ahead of print) Sep. 2010.
Fine, DH., Markowitz K., Fairlie, K., Tischio-Bereski, D., Ferrandiz, J., Furgang, D., Paster, BJ., Dewhirst, FE. A consortium of Aggregatibacter actinomycetemcomitans, Streptococcus parasanguinis, and Filifactor alocis is present in sites prior to bone loss in a longitudinal study of localized aggressive periodontitis. J. Clin Microbiol 51:2850-61, 2013.
Fine, DH, Markowitz K, Fairlie K, Tischio-Bereski D, Ferrandiz J, Godboley D, Furgang D, Gunsolley J, Best A. Macrophage inflammatory protein-1a shows predictive value as a risk marker for subjects and sites vulnerable to bone loss in a longitudinal model of aggressive periodontitis. Plos One Jun 5;9(6): e98541. doi: 10.1371/pone.0098541.
Sampathkumar, V., Velusamy, SK., Godboley, D., Fine, DH. Increase leukotoxin production: Characterization of 100 base pairs within the 530 base pair leukotoxin promoter region of Aggregatibacter actomomycetemcomitans. Sci Rep. May 2017
Fine, DH., Patil, AG., Loos, BG. Classification and diagnosis of aggressive periodontitis. J. Periodontol. June 2018. Suppl 1: 103-119.
Fine, DH., Patil, AG., Velusamy, SK. Aggregatibacter actinomycetemcomitans (Aa). Under the Radar: Myths and Misunderstandings of Aa and Its Role in Aggressive Periodontitis. Front Immunol. 2019. 10;10:728.
Velusamy SK, Sampathkumar V, Ramasubbu N, Paster BJ, Fine DH. Aggregatibacter actinomycetemcomitans colonization and persistence in a primate model. Proc Natl Acad Sci U S A. 2019 Oct 29;116(44):22307-22313. doi: 10.1073/pnas.1905238116. Epub 2019 Oct 14. PMID: 31611409; PMCID: PMC68253