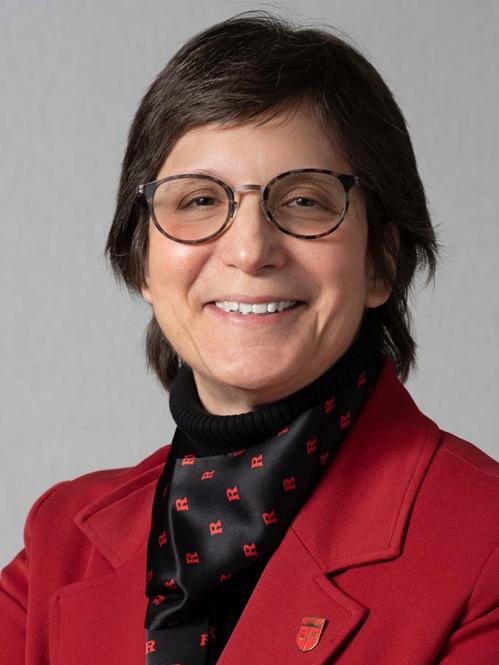 Bio
Dr. Feldman's research initially focused on dental informatics and health services research. She co-authored the first landmark manuscript (AFDH monograph) on the electronic dental health record and investigated technology which would make the dental EHR a reality. A common thread of her current research is focusing on clinical studies and clinical trials directed toward contemporary societal issues, such as the opioid epidemic, overprescribing of antibiotics and the COVID-19 pandemic, all of which have the potential to be life-saving. She is currently PI of a $11.5 million NIH-NIDCR supported multi-site double-blind randomized clinical trial. Its aim is to demonstrate the non-inferiority of a combination of over-the-counter analgesics as compared to the most prescribed opioid analgesic by dentists for the management of acute post-operative surgical pain. A second project is examining the feasibly of COVID-19 diagnostic testing in dental offices by accessing the National Dental Practice Based Research Network. A third project is investigating the impact of HbA1c testing on high risk patients reporting for dental appointments. She just submitted two additional COVID-19 projects, one a clinical field study investigating SARS-CoV-2 risk mitigation strategies in dental practice and a multi-site investigational proposal following a cohort of 20,000 COVID-19 positive children for oral health sequalae.
Education
B.A., Economics, School of Arts and Sciences, University of Pennsylvania
D.M.D., School of Dental Medicine, University of Pennsylvania
M.B.A., Health Care Administration, The Wharton School, University of Pennsylvania
Certificate, Advanced Education in General Dentistry, School of Dental Medicine, University of Pennsylvania
Selected Publications
Dental Informatics
Eisner J, Chasteen JE, Schleyer T, Feldman CA, Abbey LM, Crall J, Guest GF, Heaven TJ, Malus R, Reynolds D, Suddick RP, Wittenstron J: The Computer-Based Oral Health Record - A New Foundation for Oral Health Information Systems, American Fund for Dental Health, Chicago, 1993.
Feldman CA: Microcomputer Elective for Senior Dental Students, J Dent Educ, 54:570-5, 1990.
Dental Education and Curricula Innovation
DeCastro JE, Matheson PB, Panagakos FS, Stewart DC, Feldman CA: Alumni Perspectives on Community-Based and Traditional Curricula. J Dent Ed, 67:418-426, 2003.
Eaton KA, DeVries J, Widstrom Eeva, Gait TC, Bedi R, Meyers I, Feldman CA, Hobson R: Schools without Walls? Developments and Challenges in Dental Outreach Teaching – Report of a Recent Symposium: Eur J Dent Educ, 10:186-191, 2006.
Zohn, HK, Dashkow S, Aschheim KW, Dobrin LA, Glazer HS, Kirschbaum M, Levitt D, Feldman CA: The Odontology Victim Identification Skill Assessment System (OVID-SAS). J Forensic Sci 55:788-91, 2010
Access to Care
Feldman CA, Giniger M, Sanders M, Zohn HK, Saporito RA, Perlman S: Special Olympics, Special Smiles: Assessing the Feasibility of Epidemiologic Data Collection, J Amer Dent Assoc; 128:1687-1696, 1997.
DeLia D, Lloyd K, Feldman CA, Cantor JC: Patterns of emergency department use for dental care: Implications for dental and medical care coordination. J Dent Pub Health. 76:1-8, 2016.
Editorials – Advancing Science and Public Health
Feldman CA: Emergency Room is No Place for a Toothache. Star-Ledger, May 15, 2014.
Feldman CA: Netflix's decision to pull root canal documentary a win for science and facts. April 1, 2019. https://www.inquirer.com/opinion/commentary/root-cause-netflix-remove-dentists-20190401.html